Our Physician Extenders
Stephanie Braatz, MSN, NP-C, OCN
An Atlanta native, Stephanie attended nursing school at North Georgia College. Prior to joining Piedmont Cancer Institute, P.C. in 2003, she worked as a registered nurse in various oncology settings. In 2008, she earned a Master's of Science in Nursing from Kennesaw State University. At that point, she remained with the practice and transitioned her role from nurse to nurse practitioner. Stephanie is proud to be an Oncology Certified Nurse and is a member of the Oncology Nursing Society.
Stephanie is married and has two children, Addison and Will. She enjoys cooking and baking. She stays active and is an avid CrossFitter.
Kaiti Eddy, PA-C
Kaiti grew up in Atlanta where she quickly returned after completing graduate school. After attending Marist School here in Atlanta, she pursued her undergraduate education at the University of Georgia, where she received a B.S.A in Biological Sciences. While at UGA, she was inducted into the honors program and noted as a Presidential Scholar. She then went on to the University of Alabama at Birmingham Physician Assistant program where she earned a Masters of Science in PA Studies. After briefly working as a PA-C in plastic & reconstructive surgery, she joined Piedmont Cancer Institute, P.C. in early 2016. She will practice primarily at Piedmont Hospital where she will be able to provide quality care for Piedmont Cancer Institute patients while hospitalized.
Kaiti was recently married in September of 2015 and enjoys spending time with her husband, family, & friends. She loves being outdoors, trying many of the wonderful restaurants in the city, and traveling as far and as often as possible.
Anna Edwards, RN, MSN, ACNP-BC
Born and raised in Atlanta, Anna joined the team at Piedmont Cancer Institute, P.C. in 2010. After attending The Westminster Schools for 13 years, Anna went onto college at Vanderbilt University. She pursued a Bachelor's degree in art history and was inducted into the Phi Beta Kappa honor society. She enrolled in Vanderbilt University School of Nursing, and earned a Master of Science degree, specializing in Oncology. She is board certified as an Acute Care Nurse Practitioner. She feels honored to provide Hematology and Oncology care to the Atlanta community who raised her.
When she is not working, Anna enjoys visiting museums, reading and traveling.
Scott Helms, PA-C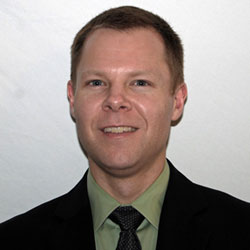 Scott is originally from Thomaston, Georgia, and moved to Atlanta in 1991 to attend undergraduate at Oglethorpe University. During college he worked in the summers and on the weekends as an emergency room technician at Northside Hospital. After completing his bachelors of science in biology with a minor in psychology, he was accepted into Emory University's Physician Assistant Program where he graduated with a Masters of Medical Science degree in 1997. Upon graduation he worked for 13 years at Eagle's Landing Family Practice in McDonough, Georgia, followed by 4 years at Piedmont Physicians Group at Atlantic Station. He made the transition into Hematology/Oncology, joining Piedmont Cancer Institute, P.C., in November of 2015 and is very excited to be a part of the care team.
Scott has varied interests outside of work. He enjoys spending time with his spouse, running, hiking, playing the piano, reading and cooking. He has completed 3 half marathons in addition to a full marathon. He would one day like to participate in the Walt Disney World Marathon, running through all 4 parks, in addition to also one day returning back to Chattanooga, Tennessee, to finish training for a hang gliding license.
Kathryn Parr, MSN, NP-C
Katie was born and raised in Atlanta, attending St. Pius X Catholic High School. She pursued her undergraduate education at The University of Alabama, earning a Bachelor's of Science in Nursing and graduating with honors. She spent five years working in bone marrow transplant before earning her Master's Degree from the Family Nurse Practitioner program at The University of Alabama at Birmingham. She is excited to join the PCI family and continue to provide high quality compassionate care to the patients we serve.
Katie loves spending time with her husband, family and friends. During her free time she enjoys yoga, tennis, hiking, and cheering on her hometown sports teams as well as the Alabama Crimson Tide.
Mary Ryan, NP-C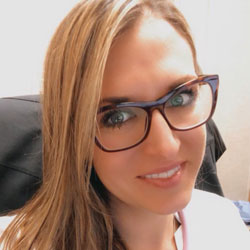 Originally from Ohio, Mary Ryan, Nurse Practitioner, joins Piedmont Cancer Institute's Newnan office. Mary graduated from nursing school in 2004 and spent 7 years working in intensive care specializing in cardiology, cardio vascular surgery, and lung surgery. Fascinated by what she learned, she obtained a master's degree in nursing from the University of Cincinnati in 2013, with a specialty as an adult nurse practitioner. After a brief stint in dermatology, Mary relocated to North Carolina prior to moving to Newnan, Georgia. Mary's goal is to provide compassion, comfort, spiritual and emotional care, which are important components of a holistic approach for our patients. She is very excited to be part of the Piedmont Cancer Institute's team and feels privileged to provide care to our patients.
Mary loves the outdoors. She enjoys hiking, fishing, and kayaking. She follows the Cincinnati Bengals, Cincinnati Reds, and the Atlanta Falcons, but loves all sports. She also loves to cook, bake, and tailoring her meals towards a healthy lifestyle.
Kristin Sieja, NP
Originally born in Chicago, Kristin moved to Atlanta, Georgia when she was three years old. She was first introduced to medicine while working at a veterinarian office in high school. Although her two siblings attended Auburn University, Kristin chose another direction and headed south to Florida State University to pursue her Bachelor of Science in Nursing, graduating with honors. Always striving to excel, she then sought out and received her Master of Nursing degree at Georgia State University.
Kristin chose to specialize in oncology after witnessing close family members and friends battle cancer at a young age. Witnessing the disease from a patient's perspective, she felt compelled to devote her professional career to fighting this disease. She is board certified through the American Academy of Nurse Practitioners, an inductee in the Sigma Theta Tau International Honor Society for Nursing, and a member of the American Society of Clinical Oncology. Kristin joined the Piedmont Cancer Institute (PCI) with almost a decade of clinical experience in hematology and oncology. She finds great satisfaction in working alongside PCI providers to provide comprehensive, compassionate, patient-focused care to our patients.
Kristin was recently honored and featured in CURE's Extraordinary Healers book for the empathy, expertise, and helpfulness she provides to her patients. During her free time, Kristin enjoys trying new restaurants, traveling, attending outdoor festivals, and spending quality time with her friends and family. She has a sweet malti-poo named Chloe and a wonderful fiancée, Carl.
Heather Singiser MHS, PA-C
Heather completed her Bachelor's degree in biology at Shippensburg University of Pennsylvania. She then attended Lock Haven University's Physician Assistant Program where she earned a Masters of Health Science degree. After graduation, Heather moved to Kentucky where she worked for 5 years in Pulmonary Medicine. She later moved to Georgia and worked in Infectious Disease for 4 years before joining Piedmont Cancer Institute, P.C. in October of 2012.
Heather pursues an active lifestyle and enjoys swimming, running, cycling, traveling, soccer and gardening in her free time.
Amy York, PA-C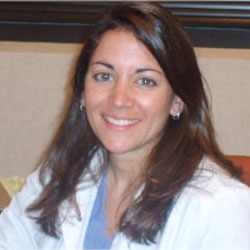 Amy is originally from Maine. She received her bachelors degree in biology from Northeastern University in Boston, MA, where she lived for six years. She worked at Massachusetts General Hospital doing Phase 1 clinical research in oncology for one year before moving to Atlanta, GA. Amy attended Emory University's Physician Assistant Program graduating in 2006 with a Masters in Medical Science and shortly after she joined the Piedmont Cancer Institute, P.C. practice as their Physician Assistant in the Atlanta office.
Amy enjoys spending time with her husband and their two boxers, Izzy and Bo. She loves to cook, watch a good movie, run and almost anything outdoors.