Stephanie Braatz, MSN, NP-C, AOCNP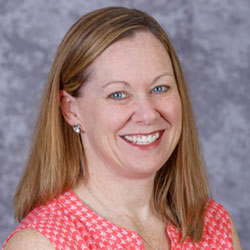 Before joining Piedmont Cancer Institute in 2003, Stephanie Braatz worked as a registered nurse in various oncology settings. After earning her master's degree in 2008, she returned to PCI as a nurse practitioner.
As a member of the Piedmont Cancer Institute team, Stephanie plays a pivotal role in the delivery of cancer treatments.
Stephanie is married and has two children. She enjoys cooking and baking. She stays active and is an avid CrossFitter.