W. Perry Ballard, III, MD, Emeritus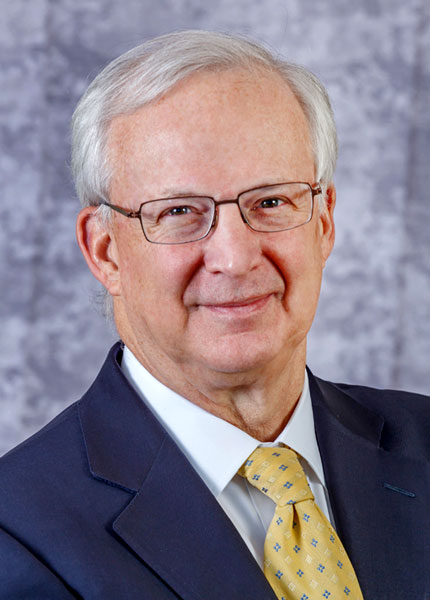 Piedmont Cancer Institute, P.C. pays tribute to founder Perry Ballard, MD, for his long medical career by bestowing on him the status of Physician Emeritus.
Co-founding Peachtree Hematology Oncology Associates along with Dr. Charles Henderson in 1987, Dr. Ballard is being honored for his exceptional successes in the field of hematology/oncology and oncology communities.
Quoting some of his patients...
"Dr. Ballard genuinely cares about other people."
"He really is concerned about the welfare of patients and concerned about the welfare of his fellow physicians."
"He's just genuinely a compassionate caring person."
In his long career at Piedmont Cancer Institute, we think his caring, his compassion, his integrity, his humility - just to name a few incredible characteristics - define him as a leader, but more importantly as a physician and as a human being.
Dr. Ballard was elected to represent the medical staff on the Piedmont Medical Center Board of Trustees. He served as Secretary of the Medical Staff of Piedmont Hospital as well as the Chairman of the Cancer Committee. He has also served as a member of the Advisory Board of the American Cancer Society and assisted with the formation of the of "Destroy Pancreatic Cancer" organization.
On numerous occasions, he has been listed as one of the "Top Doctors" in his field in Atlanta Magazine as well as being listed in the directory of "Best Doctors in America".