Appointments
When you need an appointment:
Scheduling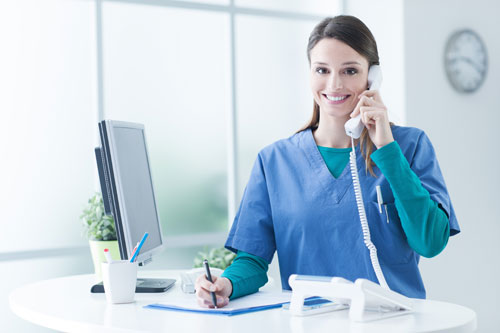 All office and diagnostic appointments are made through our Front Desk Assistants. They will ask you to be specific regarding the reason for your appointment. This information is necessary so that we may allow sufficient time in the schedule to take care of your needs. In order to be as efficient as possible, patients are seen by appointment time not by arrival time.
Unable to Keep Your Appointment
Please notify us of a cancellation at least 24 hours in advance if possible. If you are running late but are still able to come in, call us so we can adjust scheduling to accommodate your visit.
Schedule a Telehealth Appointment
If you would like to schedule a follow up telehealth appointment, please call the appointment line for the clinic you normally visit.
Appointment Reminder via TEXT!
Piedmont Cancer Institute has a convenient way to receive appointment reminders by text.
PCI has a SMS/TEXT option to give you quick, clear, and updated information about your appointment time.
We will text you 48 hours PRIOR to your appointment
When you receive the text you can reply C to confirm your appointment
Don't want texts? Reply STOP and you will be removed from this feature
We will also provide phone reminders if you prefer
Need Help? Call the office you visit from the numbers below and let one of our representatives assist you.