Insurance & Billing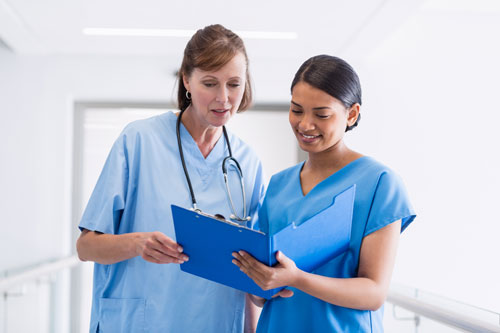 Insurance
We are eager to offer assistance in processing insurance claims as a courtesy to our patients. In order to do so, you must provide complete and correct insurance information to avoid delays in payment. Claims are filed within two working days from the date of service at no additional cost to you.
If you are a member of an HMO, POS or PPO we request that you or your designated family, friend, or contact know and follow the rules and regulations of your carrier. We participate with most major insurance carriers; however, the industry is changing and your coverage may change as well. On your first visit you will meet with one of our Financial Coordinators who will review your insurance benefits as it pertains to your oncology/hematology care.
You will need to have the following documents:
Referrals
Authorization forms
Co-payments
Insurance card(s)
It is also your responsibility to have the following at the time of each visit:
All necessary authorization forms
Co-payments
Insurance card(s)
Also, let our office staff know if your insurance requires pre-certification for hospital admission or any other procedure. This information would be indicated on your insurance card or in your handbook. If it is not, call your insurance carrier. We have a Referral Coordinator who will assist you in obtaining most authorizations and/or pre-certifications except in cases of weekend or emergency hospital admissions. You will be responsible for notification to your carrier in those cases. Please be aware pre-certification cannot be handled after the fact.
Situations usually requiring pre-certifications are:
Admissions
Scans
MRIs
Home health care
Injections and some chemotherapies
Some outpatient services
You will be required to pay for any denied charges as a result of your failure to oversee your coverage.
If your insurance changes at any time we require a 48 hour notice to verify benefits and complete required treatment precertification or authorizations when necessary. Failure to notify our Patient Accounts Department within this timeframe may result in a delay in receiving services or require that your visit be rescheduled.
To maintain accuracy in filing your claims a copy of your picture ID and your insurance card(s) is required at your first visit, any time your coverage changes, and yearly.
Medicare
If your carrier is Medicare Part B we will complete and submit all forms on your behalf.
We are participating physicians and accept their allowed amount for our services. They will then only pay 80% of what they allow after you have met a calendar year deductible. You are responsible for the remaining co-insurance. Our Financial Coordinators will be happy to help you with any information regarding Medicare.
The Centers for Medicare and Medicaid Services (CMS) requires that all lab work be billed to Medicare only. You will not be responsible for any amount that Medicare does not pay on medically necessary lab work that is ordered by the physician. They will send you an Explanation of Benefits that identifies the service as Diagnostic Lab. You will be responsible for any lab work Medicare determines is not medically necessary.
Secondary Insurance
As a courtesy, we will file to your secondary insurance after the primary carrier has paid, assuming we have all the necessary information at the time of service. If we do not have that information, you will be responsible for the balance due. Due to the constantly changing status of all insurance, Medicare and Medicaid plans, our participation is always subject to change and current participation is not a guarantee of continued acceptance of these plans. For this reason, any change in your plan must be discussed with your Financial Coordinator.