Our Specialty, Medical Oncology & Hematology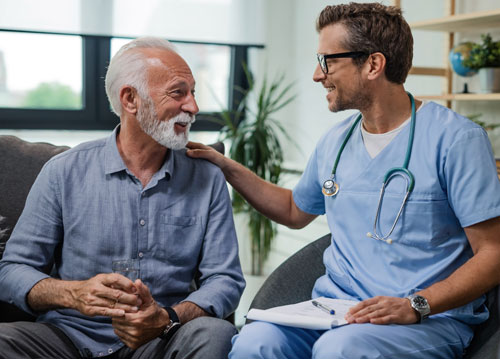 Our physicians are specialists in the treatment and prevention of cancer and blood disorders.
Medical Oncology
Medical Oncology is the field of medicine which specializes in the diagnosis and treatment of cancer. Cancer is treated in numerous ways: chemotherapy; immunotherapy; surgery; radiation therapy; along with new therapies that are continuously evolving. Our physicians are experts in prescribing and the supervision of chemotherapy and immunotherapy administration. Chemotherapy or biological therapy is defined as any medication which is given either by mouth, injection or intravenously to kill or stop the formation of cancer cells.
Hematology
Hematology is the field of medicine which specializes in blood disorders. These disorders include anemias, leukemias, bleeding disorders, excessive clotting of the blood and other hematology issues. Each patient is unique in their age, medical history, and family history - all factors that must be taken into consideration when treatment options are explored by your physician.
Your Questions
All your questions are important and deserve an answer. Write down your questions and bring them with you to your appointment; we can gather information that will help you research your disease, learn more about treatment options, assemble nutritional information, and identify reliable resources for current information about the treatment and cure of cancer.