Julieta Valenzona, MSN, NP-C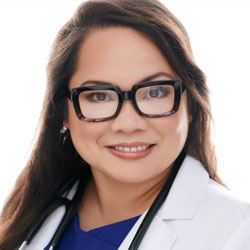 As a member of the Piedmont Cancer Institute team, Julieta Valenzona plays a pivotal role in the delivery of cancer treatments.
As a nurse practitioner, Julieta worked in primary care serving a primarily indigent population and interventional pain management before pursuing a specialty change to Hematology-Oncology in 2020. Before returning to school to earn her master's degree, she worked for eight years as a nurse specializing in women's health.
Julieta is married and has two sons who swim and row competitively. She loves being a "sports mom" and takes an active role on their teams. When not working at Piedmont Cancer Institute or attending a swimming or rowing event, Julieta enjoys hiking, camping, spelunking, weightlifting, and yoga.